Victorian Exploration Update
Back in March 2019, we introduced three new companies to our coverage – Chalice Gold Mines (ASX: CHN) @ $0.16; Stavely Minerals (ASX: SVY) @ $0.33 and Navarre Minerals (ASX: NML) @ $0.096.
CHN has since risen to a current price of $0.215 – representing a 34% gain.
On Thursday, Stavely Minerals (ASX: SVY) closed up 258% and Navarre Minerals (ASX: NML) closed up 40.2%.
Key Catalyst
The rationale for Thursday's significant price jump was SVN's announcement that it had made a significant shallow high-grade copper-gold discovery at its Thursday's Gossan prospect, which forms part of its 100%-owned Stavely Copper-Gold Project in Victoria.
SVN has received assay results from the first diamond hole targeting shallow, structurally-controlled mineralisation within the Ultramafic Contact Fault. The hole has intersected a thick zone of shallow high-grade copper-gold-silver mineralisation, with outstanding grades of up to 40% copper.
Drill-hole SMD050 successfully intersected a zone of 14.6 metres of semi-massive to massive sulphides including chalcopyrite, bornite and chalcocite from 79m to 93.6m drill depth. Assays include 32m at 5.88% copper, 1.0g/t gold and 58g/t silver, from 62m drill depth – including 12m at 14.3% copper, 2.26g/t gold and 145g/t silver from 82m. Within this zone is mineralisation comprising a staggering 2m at 40% copper, 3.0g/t gold and 517g/t silver.
The hole also intersected 4.4m at 3.98% nickel, 0.23% cobalt and >1% chrome in a separate zone. At this stage, SVY does not understand why the nickel-cobalt mineralisation is spatially segregated, if only by a couple of metres, from the copper-gold-silver mineralisation, and the nickel-cobalt mineralisation requires further evaluation.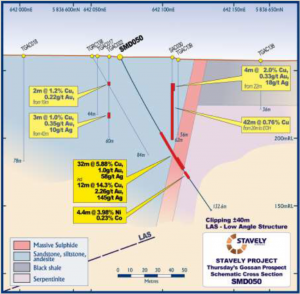 Figure 1: Graphic showing hole SMD050 drill-section.
Technical Significance
The current phase of diamond drilling at the Thursday's Gossan prospect is being undertaken to evaluate the potential for near-surface, high-grade mineralisation, while SVY completes a review of all the results and data stemming from recent deep diamond drilling targeting the source porphyry.
According to SVY, the latest breakthrough stems from a recent review of drill-core, assay results and other technical data undertaken in conjunction with the company's consultants, Greg Corbett, Scott Halley and Paul Ashley. This review has significantly enhanced the company's understanding of the mineralisation setting at the Thursday's Gossan prospect. The review has highlighted significant similarities between the large mineral system at Thursday's Gossan and the world-class Butte, Montana and Magma, Arizona copper deposits. This has prompted SVN to test for similar high-grade lode-hosted copper-gold-silver mineralisation.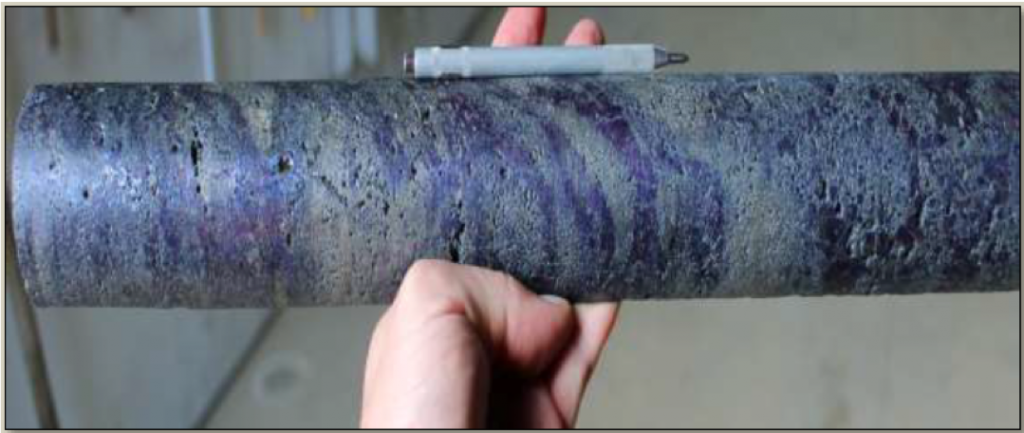 Photo 1: High-grade pyrite-bornite mineralisation at 85m drill depth in hole SMD050.
Next Steps
Step-out hole SMD051, collared a further 160m to the southwest, has intersected an 85m-wide structural zone, including an aggregate of ~60m of massive to semi-massive sulphide – including zones of strong copper sulphide mineralisation. The size of the fault in this position is interpreted to be a result of structural thickening of the UCF, with assay results awaited from this hole. Meanwhile step-out hole SMD052, collared a further 80m south-west of SMD051, is currently in progress.
Project Overview
The Stavely Project is located in western Victoria on the Stavely tablelands, 250km west of Melbourne. The company is targeting a Cadia-style gold-copper porphyry and Lake Cowal-style gold mineralisation at the project.
At the Thursday's Gossan Prospect, a near-surface secondary chalcocite-enriched blanket hosts an estimated Mineral Resource of (using a 0.2% Cu grade lower cut-off) of 28Mt at 0.4% copper for 110kt of contained copper (gold and silver not estimated). SVY's current program is aimed at delineating additional high-grade, near-surface, copper-gold-silver mineralisation over a significant strike extent, which would complement the existing resource base.
All the indications are that the system is a very hydrous, strongly oxidised and well-endowed with metals, and displays both multi-phase intrusion and mineralisation events as well as 'telescoping' of later mineralisation over earlier events – all attributes for a well-mineralised copper-gold porphyry system.
Earlier this year, SVY reported the top 980 metres of diamond hole SMD044 at Thursday's Gossan, which encountered a very broad zone of copper sulphide mineralisation – including the first significant intervals containing bornite mineralisation – returning a very large, low-grade interval of 952m at 0.23% Cu from 11m to 963m depth.
Significance for Navarre Minerals (ASX: NML)
SVY's discovery is significant for NML for three key reasons:
o The discovery occurs adjacent to NML's EL5425 (green area in map), where SVY is earning up to an 80% interest via a Joint Venture;
o The discovery sheds new light on NML's 100%-owned Glenlyle Project, which hosts a recently discovered 150m wide zone of silver-gold-base metal mineralisation under shallow cover, within the same volcanic package that hosts the nearby Thursdays Gossan prospect;
o NML will re-evaluate its targeting at the Glenlyle Project, where massive sulphides in drill chips were returned from shallow drilling in March 2019.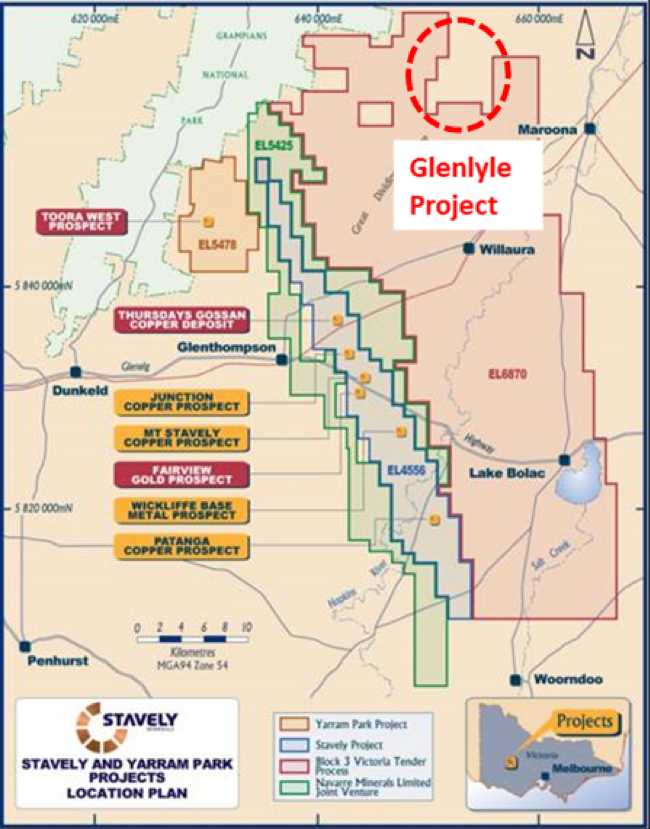 Figure 2: NML's Glenlyle project in relation to SVY's Thursdays Gossan project.