ASX200 down 35 points (0.5%) to 7350
Challenger (-4%); reaffirms FY21 profit guidance range but expects it to be at the bottom end of the range.
Coles (-4.4%); expects FY22 capex to be $1.4bn which will focus on improving efficiency, with the remainder split between growth, maintenance, 50 store renewals and 20 new stores.
CSL (-1.4%); downgraded to Hold by a broker that looks like a silver donut.
Ramelius (-5.8%); has commenced ore mining at its Tampia gold mine.
Seven West Media (+9.4%); expects annual earnings to almost double in FY21 (well above guidance), helped by a strong rebound in 4Q advertising revenue.
Sonic Healthcare (-0.1%);  to buy Canberra Imaging Group and said it will boost EPS immediately.
Whitehaven (-8.5%); downgrade.   Said it should produce less coal than previously forecast this FY, citing disruptions at its Narrabri mine in NSW.
Woolworths (-0.2%); shareholders will vote to demerge its hotels and bottle shops business Endeavour Group at 11am.    All commentary says that it will get voted through…….
….and for the Rugby fans;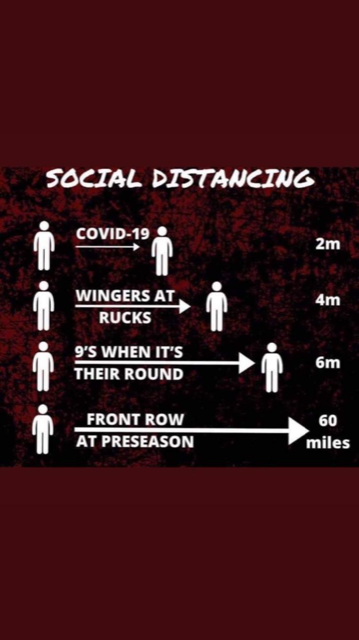 Leave those 9's alone.   They are the toughest, smartest and most attractive guys on the field…….