About us
Born in 1998, ShareCafe is one of the oldest financial services sites in Australia and has been providing investors with the latest news, independent insights and tools required to make better informed investment decisions for over two decades.
With news, information and regular contributions from Australia's most respected market commentators, fund managers, economists and analysts ShareCafe educates, enlightens and informs.
As at June 2020, ShareCafe is now owned and managed by investment and advice experts who have decades of industry experience. Our objective is to create informed investors by producing engaging digital and educational investment content that helps all types of investors with their financial decisions. Our long term goal is to be your primary source of financial information on topics such as advice, wealth, ASX listed companies, property and equity research.
---
Our team
Tim McGowen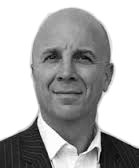 Tim has 30 years of investment experience and was the Founder of Australian hedge fund Fortitude Capital which won numerous industry awards, including the AIMA 2008 & 2009 Hedge Fund of the Year during the GFC.
He brings his experience to the development of Informed Investors digital product profiles and works closely with product issuers to enable the delivery of product content that is engaging and educational. His vision is to improve the knowledge of all Australian investors in regards to their financial decisions.
In April 2020, Tim established an equity research business with Informed Investor Director Paul Sanger – corporateconnect.com.au.
Paul Sanger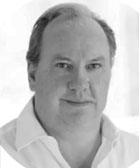 Paul is an Investment Banking Executive with over 30 years of experience focused on global capital markets. He is the former Managing Director and Head of Distribution and Corporate access (Asia) for Citi, where he managed and maintained a team of over 350 financial market professionals across 10 countries in public capital markets.
Paul has a long background dealing with the senior management of listed and unlisted corporations on public market strategy and has extensive experience in the entire lifespan of a publicly listed entity, including IPOs, mergers and acquisitions, asset purchases and sales, restructures and capital raises. He is a proven leader and business strategist with an intimate knowledge of financial markets and corporate governance issues.
John Godfrey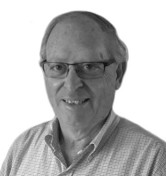 John has over 50 years of financial services experience. This has involved banking, accounting, stock broking, investment banking, lending, fund raising, financial advice, trusteeship, and adviser training.
He founded a major financial planning group – Godfrey Pembroke and has been the Chair of industry associations and awarded life membership. Between 1985 and 1999 Godfrey Weston and then Godfrey Pembroke was the most awarded financial planning group in Australia.
In his role as a judge of financial advice awards for FPA/Money Management and ASSET publications he saw there was a need to align good practice with an obvious consumer need. In these various roles he has experienced the highs and lows of financial services and decided that another book was not the answer. It had to be a living process that matched with the unique needs of the individual and linked with the ongoing professional advice process when needed.
---
Our businesses
Informed Investor is a content platform for product issuers & financial advisers – we create digital content to promote adviser professional development and investor engagement, The business has contracts will the likes of IOOF, Perpetual, Magellan, Schroders, AFIC, and Platinum to name a few. We put out a regular newsletter to a distribution list of 12k advisers & brokers
Is our equity research business, we believe there is a large gap in the market for quality independent research that is not restricted to a broker audience and or corporate transaction. We have a highly experienced team of analysts who drive the decision as to whether Corporate Connect researches a particular listed company. We share all research reports to both the Informed Investor and Share Cafe audience