Liontown Resources – (ASX: LTR, Share Price: $0.091, Market Cap: $140m – coverage initiated @ $0.025 in February 2019 – current gain of 264%)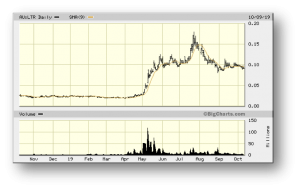 Key Catalyst
Thick, high-grade lithium mineralisation intersected over a strike length of 1.4km at Kathleen Valley, with the mineralised trend still open to the northwest and up- and down-dip.
LTR has been an outstanding recent sharemarket performer, with investors finally waking up to the significance of the scale and high-grade nature of the company's Kathleen Valley lithium project in Western Australia. Aggressive drilling activity recently led to a massive 353% resource upgrade at Kathleen Valley, testament to management's methodical and low-key approach. A positive Scoping Study released during January 2019 had already highlighted potential for a viable stand-alone lithium mining and processing operation, with a DFS on target for release during Q3 2020. Resource definition drilling is also underway at the company's Buldania Project, where the latest results have enhanced the overall geological understanding and will be incorporated into a maiden Mineral Resource Estimate.
Latest Activity
Kathleen Valley Project Update
LTR has kicked off its much-anticipated follow-up drilling program at Kathleen Valley, with the program comprising 15,000m of resource expansion drilling.
The latest program is designed to test for a resource extension Exploration Target comprising 25 – 50Mt @ 1.2 – 1.5% Li2O, which was defined based on testing for extensions of the current Mineral Resource estimate, from the limits of previous drill data to a vertical depth of ~500m below surface. This Exploration Target is in addition the current 74.9Mt Mineral Resource Estimate (MRE).
With the program still in its infancy, LTR has reported positive results from the initial holes, which have extending the mineralised system up to 400m to the northwest. Some of the best intercepts include 29m @ 1.3% Li2O from 256m in hole KVRC0136A and 16m @ 1.9% Li2O from 294m in hole KVRC0264.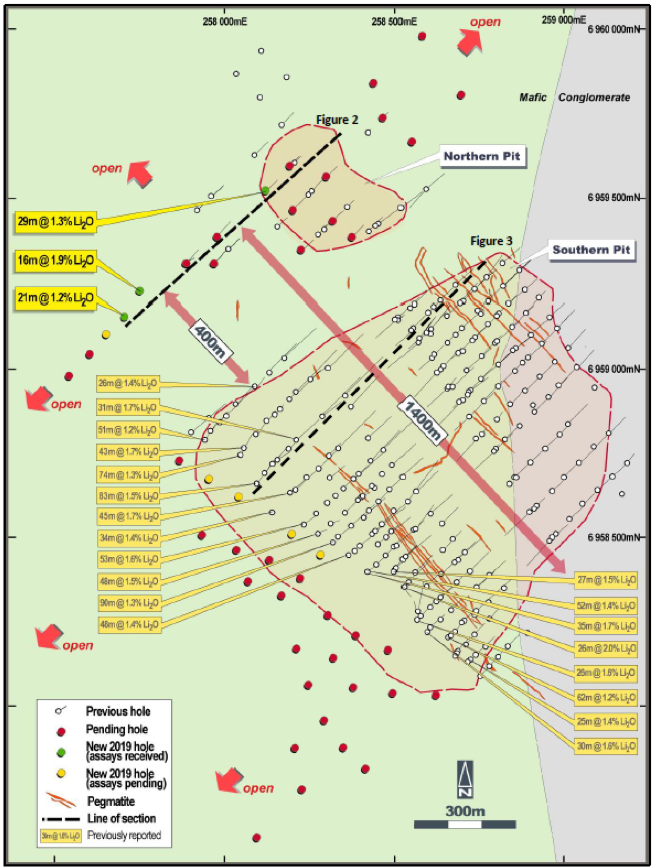 Figure 1: Kathleen Valley – Drill hole plan showing proposed holes and better lithium intersections from current and previous 2019 drilling program.
Technical Significance
The latest assay results have confirmed that high-grade mineralisation extends beneath shallow soil cover to the northwest.
Furthermore, the latest mineralised intercepts are interpreted to lie up-dip and along strike of a thick feeder zone of up to 75m in width that's been partially defined to the south. This feeder zone has been formed by the coalescing of multiple, outcropping pegmatites at depth to form a continuous, moderately-dipping pegmatite body. This body remains open both along strike and at depth, has been intersected over a strike length of at least 600m, and forms part of larger high-grade mineralised system that has now been defined over a minimum strike length of 1.4km and to depth of 400m below surface.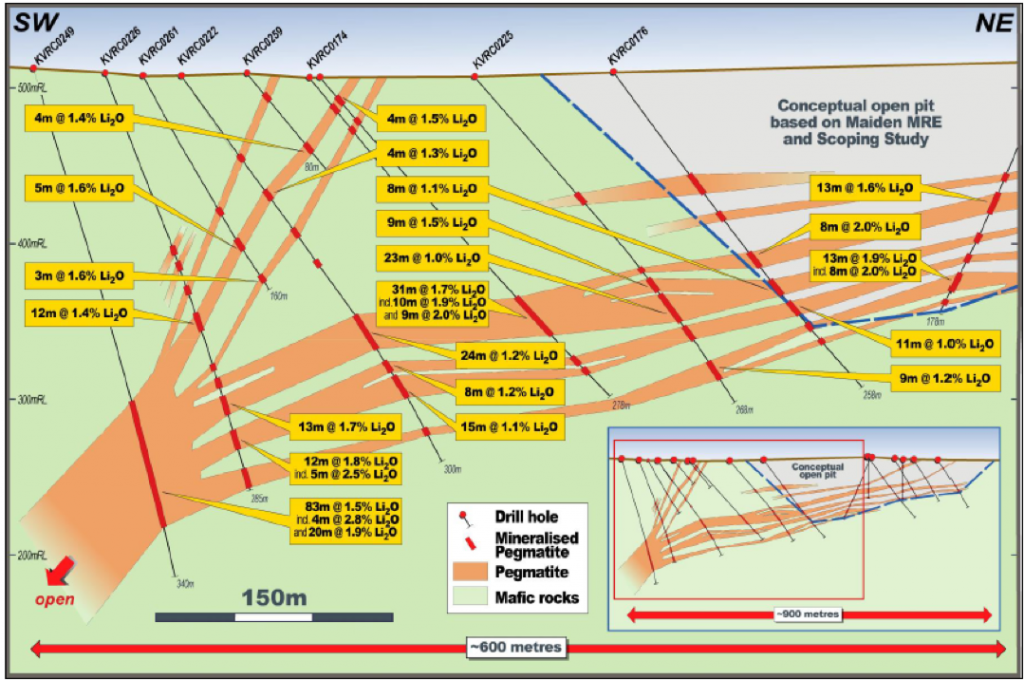 Figure 2: Kathleen Valley – Drill-section showing mineralised pegmatites coalescing to form feeder zone.
Next Steps
Significantly, the larger mineralised system remains open to the northwest and both up- and down-dip, with future drilling estimated to take another 2-4 months to complete. In addition to the ongoing drilling program, a Pre-Feasibility Study (PFS) based on the current MRE is scheduled for completion during Q4 2019 and will incorporate: comprehensive metallurgical test work; pit optimisation and scheduling; a review of infrastructure requirements; financial analyses of open pit mining; and a Scoping Study on potential additional underground Resources.
As a result of positive results from the Scoping Study released in January 2019 based on a smaller, maiden MRE, LTR envisages transitioning into a Definitive Feasibility Study (DFS) immediately following the PFS. Results from the latest drilling will be used to prepare an updated MRE for the DFS, which will include open-pit and underground resources and reserves.
Summary
The much-anticipated follow-up drilling program at Kathleen Valley is off to a strong start, with the results generated by the first three holes demonstrating the upside and growth potential of the deposit. The overall mineralised system has been confirmed to extend over at least 1.4km strike length, with the high-grade zones intersected in the initial holes believed to represent the up-dip extension of the very thick feeder zone delineated in drilling earlier this year. This feeder zone will be further evaluated with ongoing drilling in the coming weeks. This phase of drilling is aimed at expanding the current Mineral Resource and providing a clearer picture of the strong emerging underground mining potential at Kathleen Valley.
We also look forward to the maiden MRE at Buldania, which is scheduled for completion in November 2019.