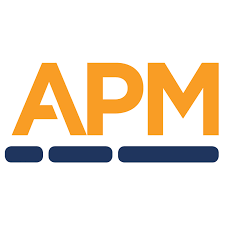 Apm Human Services International Limited
Australia
APM delivers a range of life-changing support programs and services through APM Employment Services, APM WorkCare, APM Assessment Services and APM Communities.
Our Assure Programs business is a leading mental health organisation providing support for workplaces.
MCI provides innovative training, professional development and career advancing learning programs.
Konekt deliver a range of services dedicated to helping Australians be the best they can be in the workforce.
Communicorp's industry-leading programs recognise the value of a preventative approach to workplace mental health and the importance of ongoing improvements and results.
FBG is a leading psychology consulting firm with a genuine commitment to partnership, together with evidence-based methodology to deliver their services.
Generation Health supports businesses with workplace injury prevention and injury management services. Their 350 team members serve a substantial customer base across Australia, including the Australian Defence Force via BUPA.
Videos
Videos coming soon for Apm Human Services International Limited.
All Apm Human Services International Limited Content
Analyst Views
The Outperform rating and target price of $4.20 are retained.
Read More