Kibaran Resources – (ASX: KNL, Share Price: $0.22, Market Cap: $58m, coverage initiated @ $0.22 in Sep 2015 – currently steady with initiation price)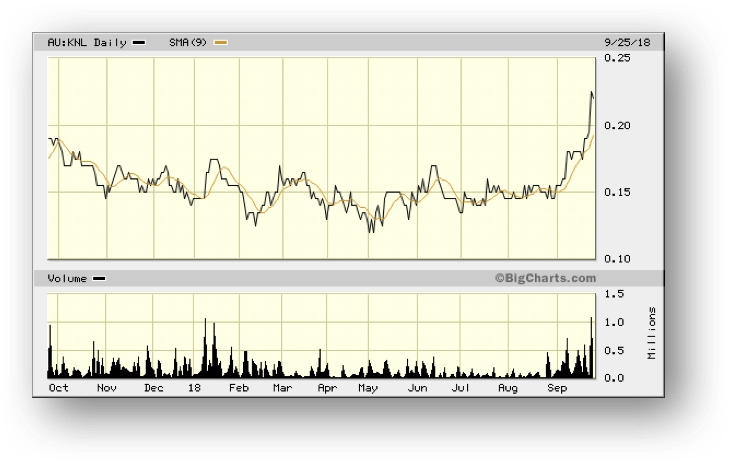 Key Catalyst
Purification of low-value fines achieves high-purity 99.97% carbon, providing ability to generate additional revenue for downstream business case.
KNL's share price has this week hit a 2-year high, following the recent receipt of assurances from Tanzanian authorities with respect to the renewal of its Epanko project mining licence. This is a hugely significant project development, providing certainty to the investment market, in particular potential funding partners. KNL has maintained a highly measured and strategic approach with respect to achieving production status at its Epanko project, with enormous effort invested over recent years in exploration and appraisal activity – involving drilling, metallurgical test-work, along with positive Scoping and Bankable Feasibility Study results. All of this work has demonstrated robust project commerciality, including the production of battery-grade graphite for the lithium-ion battery market, with the only remaining hurdles to be overcome comprising mining licence approvals and finalisation of project funding.
Latest Activity
Epanko Project Update
KNL has announced having achieved 99.97% carbon for its fines – a by-product of production of battery (spherical) graphite for the lithium-ion battery market.
The results were achieved using the company's proprietary EcoGraf purification process, which delivers an eco-friendly, cost-efficient method of purification to achieve very high-purity carbon for the lithium-ion battery and other high-value markets.
Technical Significance
The generation of 99.97% carbon from fines is a significant achievement, due to the fact that the micronising and mechanical shaping processes employed to produce battery (spherical) graphite typically yield 50% fines. The fines are usually considered to be of low-value. KNL however now has the ability to pursue higher-value markets and derive increased product revenues.
Third-Party Processing Update
KNL has also announced strong results from the processing of third-party natural flake graphite using its proprietary eco-friendly EcoGraf purification process into spherical battery-grade graphite. This third-party ore has been sourced from Europe, Asia the America, and Africa.
All the samples evaluated during this test work program responded positively to the process, consistently delivering a graphite carbon content of at least 99.95% and demonstrating the effectiveness of the eco-friendly purification process across a range of feedstock sources.
Technical Significance
The results are commercially important to KNL because they affirm the opportunity for the company to develop a second revenue-generating arm, in addition to its planned Epanko graphite project and associated downstream processing operation in Tanzania. This additional revenue stream would entail a processing plant utilising being built in Europe to upgrade natural flake graphite from other miners in order to produce a product meeting battery-grade specifications for supply to anode manufacturers.
The development of battery (spherical) graphite products is timely, given growing awareness for 'ethical' material sourcing from customers and major battery groups. This includes the treatment of waste water, disposal of residues and storage of tailings. EcoGraf has met the specifications of the leading battery groups and is being recognised as an eco-friendly and competitive alternative to existing battery graphite supply.
Sector Developments – Germany Moves to Develop Domestic Battery Manufacturing
The German Government announced on 18th September that it will develop lithium-ion battery manufacturing (Gigafactory) capability within Germany, which will provide a critical source of additional battery supply to complement existing Asian battery production. German Chancellor Angela Merkel stated that "As part of our strategic capabilities, we should also work together with other European countries on our own battery cell production."
Technical Significance
This positive development is consistent with KNL's strategy of becoming a long-term supplier of graphite products outside of China, with a special focus on German industry.
KNL has recently experienced this growing demand first-hand, hosting a tour to the major electric vehicle (EV) manufacturers in Germany (Daimler, BMW and Volkswagen). The feedback during this visit was consistent among all EV manufacturers, being that lithium-ion batteries are expected to be in strong demand for the next 10-20 years, with graphite being the largest raw material component.
European EV manufacturers currently source battery cells from Asia, with the German Government increasingly concerned by the over-reliance on Asian suppliers. Thus, it is taking steps to provide both a national and European solution to meet its future demand for batteries. This is significant news given the following EV statistics:
o 1 billion electric vehicles on road by 2050 (Morgan Stanley)
o EU Commission has reported that lithium-Ion battery market will be worth 250 billion Euro by 2025
o Roskill forecast's battery (spherical) graphite demand to increase by 700% over the course of the next seven years, to more than 800,000t per annum
Project Background
KNL has been undertaking an optimisation test-work program at its pilot plant in Germany. The company expects this study, using its proprietary purification process, to be completed by late October.
The product qualification and phased commercialisation program is attracting strong interest from European industrial organisations, with discussions in progress on potential collaboration. An agreement is also being finalised to secure the feedstock for the downstream processing business (typically minus 100 mesh sizing with 94% carbon content), which is readily available from a range of existing graphite producers. KNL has successfully applied its new eco-friendly purification process to these potential feedstocks, enabling it to progress plans to establish a stand-alone battery (spherical) graphite business for the lithium-ion battery market.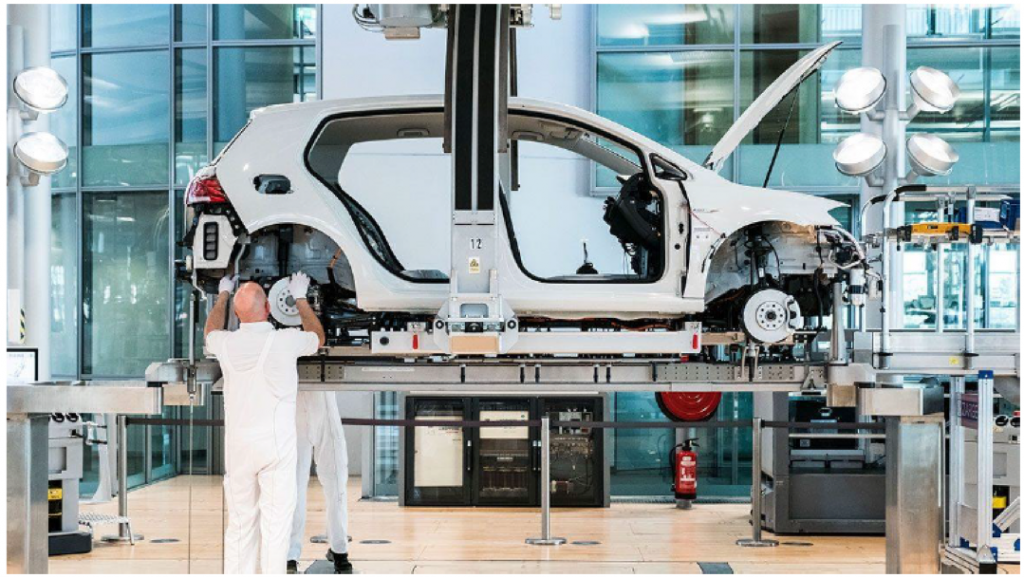 Figure1: Electric vehicle car manufacturing by Volkswagen in Dresden, Germany (Source: www www.volkswagenag.com)
Other Recent Activity
Epanko Mining Licence Confirmation
KNL recently announced confirmation of a major milestone, with advice from the Tanzanian Mining Commission that it will renew KNL's Epanko mining licence upon its expiry. The Tanzanian Mining Commission had issued a letter to the company stating that it will renew the Mining Licence for the Epanko Graphite Project for an additional ten years upon its expiry. The original Mining Licence was signed by the Minister of Energy and Minerals in July 2015 and was at the time the last remaining major milestone for the Epanko project.
Technical Significance
The confirmation of the extension with respect to the Mining Licence is a major milestone in terms of project development, representing the final major legislative requirement for the Epanko project. It is particularly pleasing given the recent delays and challenges that had confronted resource companies operating in Tanzania. It provides the market with greater project certainty and confidence.
It's also enormously significant from a project funding point of view, with the Mining Licence guarantee letter being the last major requirement for the project's potential lenders. The letter of guarantee is also an important demonstration of Tanzanian Government support for the project, which should allow finalisation of the remaining requirements of project lenders so that construction of Epanko can proceed as quickly as possible.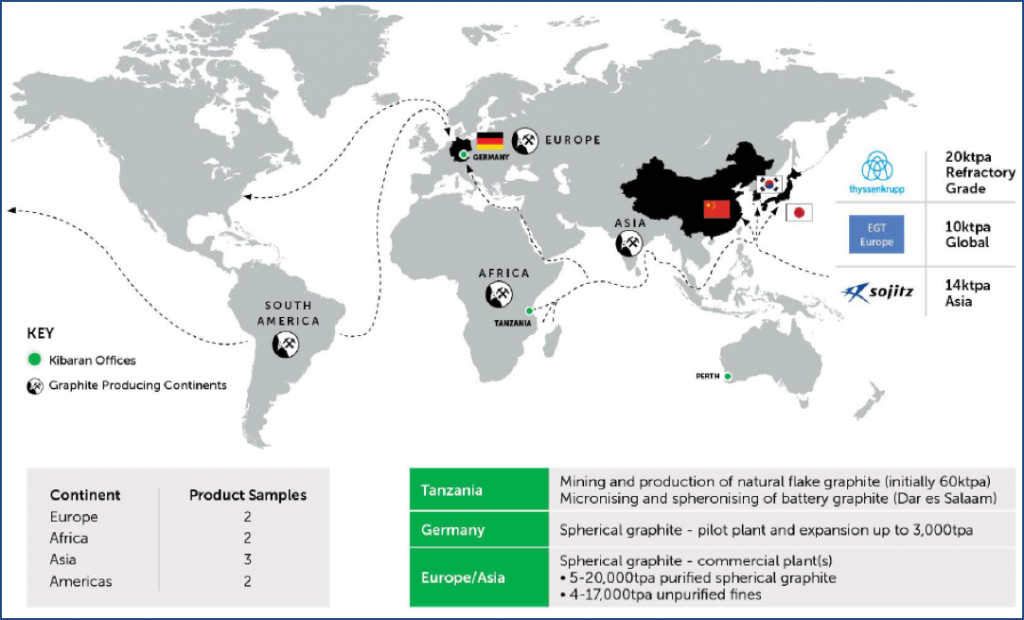 Figure 2: EcoGraf distribution of Battery (Spherical) Graphite.
Summary
KNL has recently announced a series of very important project developments. The certainty with respect to licence approvals will allow it to finalise discussions with potential project lenders. Furthermore, based on the positive results from third-party processing, KNL has commenced a comprehensive assessment of product samples, with the results to be incorporated into planning for the proposed expansion of the pilot plant and commercialisation. The pilot-plant testing of global natural flake graphite samples is being conducted in parallel with the Epanko graphite downstream optimisation program, which is nearing completion and will be reported shortly. It's encouraging to see all this hard work now paying off in terms of share price activity.