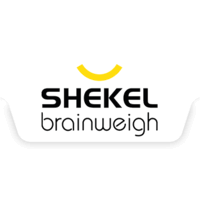 Shekel Brainweigh Ltd
Shekel Brainweigh is a leading company at the forefront of developing advanced weighing systems for the global retail and healthcare markets. Shekel Brainweigh IP includes unique digital weighing technology innovations together with highly advanced Deep Learning and Artificial Intelligence algorithms and models. Combined together, Shekel Brainweigh portfolio companies offer disruptive technology and robust products.
Shekel Brainweigh is listed on the Australian Securities Exchange (ASX) under the code "SBW".
Videos
Videos coming soon for Shekel Brainweigh Ltd.
All Shekel Brainweigh Ltd Content