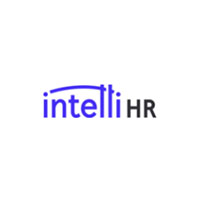 Intellihr Limited
intelliHR is a human resources (HR) technology business, which has developed a cloud-based people management platform designed analytics-first.
The intelliHR platform is designed to support HR professionals and leadership teams within an organisation, using technology that automates manual HR processes and captures critical people data. The platform gives a real-time understanding of an organisation's human resources and provides tools to create a performance-based culture aligned with the employer's business strategy, and contribute to strategic decision-making with data driven insights. intelliHR has a focus on artificial intelligence and machine learning to add value to our customers.
Our vision is to be the #1 people technology platform in the world, renown for transforming workplaces for the better, with a powerful fusion of inspired people management and data science. Our mission is to be the most valuable, addictive and must-have technology for every person, leader and enterprise worldwide.
intelliHR is a public company committed to effective corporate governance aligned with the recommendations of the ASX. intelliHR has been admitted to the official list of the ASX (ASX: IHR).
Videos
Videos coming soon for Intellihr Limited.
All Intellihr Limited Content