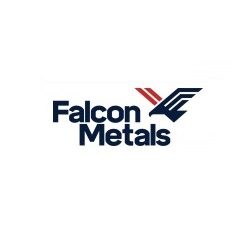 Falcon Metals Ltd
Falcon Metals Limited (ASX: FAL; Falcon) is a new, high-profile gold exploration specialist led by a highly decorated board and management team.
Falcon controls the largest exploration licence holding (>5,000km2) of any company in the Bendigo Zone of Victoria, a region which hosts the world-class Fosterville Gold Mine (>8Moz Au)1 and historic Bendigo Goldfield (>22Moz Au)2.
Falcon's portfolio is further enhanced by two other early-stage but highly prospective gold projects in Western Australia, the Viking Project and the Mt Jackson Project.
The Falcon team is led a high-calibre and experienced team with a proven track record in making major discoveries and delivering exceptional returns to shareholders.
Dr Mark Bennett, Non-Executive Chair and Tim Markwell, Managing Director and CEO, collectively bring a significant amount of technical knowledge, strong commercial acumen and corporate leadership skills.
Videos
Videos coming soon for Falcon Metals Ltd.
All Falcon Metals Ltd Content