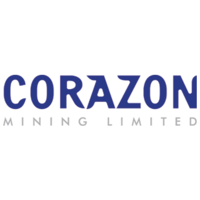 Corazon Mining Limited
Corazon Mining Limited (ASX: CZN) is an Australia-based company exploring and developing the Lynn Lake Nickel-Copper-Cobalt Sulphide Project in Manitoba, Canada, and the Mt Gilmore Cobalt-Copper-Gold Project in N.S.W., Australia. Both are recognised as quality projects with the potential to supply strategic metals to what is forecast to be a major growth sector – the rechargeable battery industry. The recent recovery in the price of nickel has led Corazon to undertake a positive strategic review of its Lynn Lake project, and has provided the opportunity to re-focus and accelerate its exploration and development plans for Lynn Lake.
Videos
Videos coming soon for Corazon Mining Limited.
All Corazon Mining Limited Content