---
It Takes More Than Interest Rates To Keep A Good Market Down!
---
| | | | |
| --- | --- | --- | --- |
| | | | |
In the first two trading days of February US interest rates accelerated their advance of the previous few months and the US equity market tumbled (I wrote about our approach to handling the market movements here.) Commentators were quick to point to a causal relationship and many investors worried that any hint of higher rates would continue to up-end stock prices.
The seemingly inverse causal relationship between interest rates and stock prices at the beginning of February: 10 year US Government Treasury yields and the S&P500 index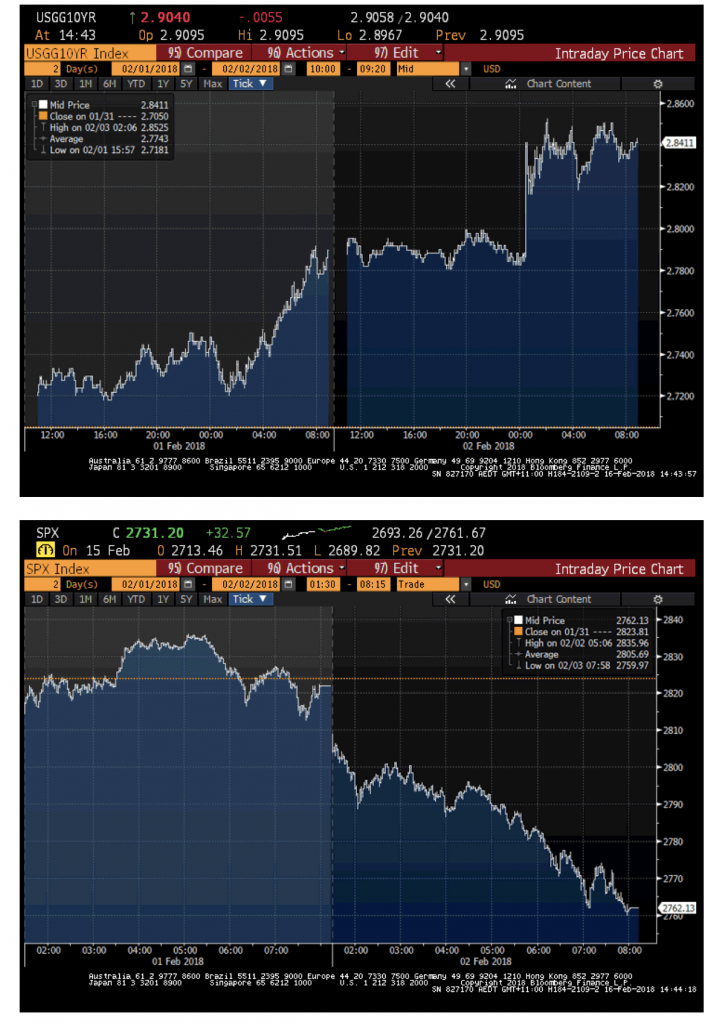 The last week or so in markets has demonstrated something very different. As interest rates (measured by the yield on 10-year US treasury bonds) have risen above 2.9 per cent, albeit after first pulling back below 2.7 per cent, equity prices have actually gained. Specifically, in the last 5 trading sessions the S&P500 (a measure of US share prices) has risen almost 6 per cent.
Interest rates back at highs and at the same time as equity markets are up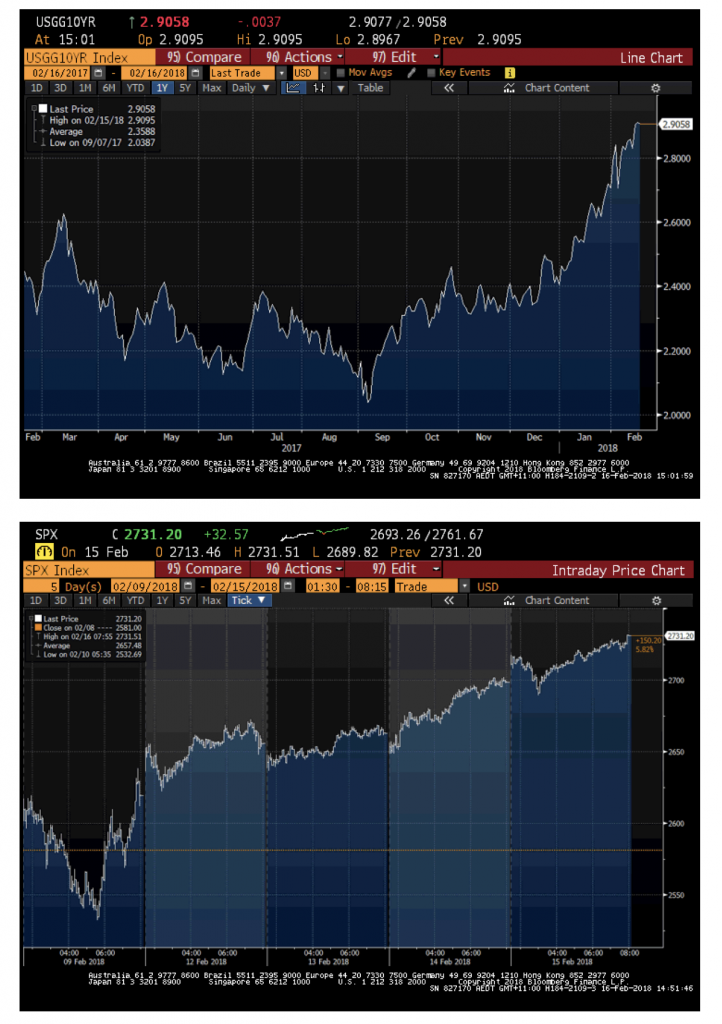 This dynamic suggests there is more to share prices than the level of interest rates in the economy. Sure interest rates may rise and this means the cost of corporate financing rises and the discounted value of future corporate cash flows declines. But there could be more to the story. It is important to ask why rates are rising. If the answer is more to do with economic growth which is supporting corporate profitability, then equities may become more valuable in the aggregate. The direction of the equity market is inherently unpredictable, and more so in the short run. What is clear is that there is more at play than just interest rates.
---
---
---
---