---
Hey Electrolux, What's With All The Cash?
---
| | | | |
| --- | --- | --- | --- |
| | | | |
With all the focus out there today on the Amazons, Facebooks and Tencents of the world, is there any room left for an "old fashioned" manufacturer of household and professional appliances? Electrolux (ELUXB SS) is a well-known, Swedish-based global leader in this space, selling more than 60 million products each year to customers in more than 150 countries around the world.
Most people are surprised to learn that Electrolux is actually a high-quality business. It is a large-scale, efficient global producer of high-quality appliances with distribution relationships all over the world that have been built up over the last century. This is a business that is difficult for competitors to replicate.
And the financial evidence we use to help support this claim of business-quality is the high and increasing returns on capital invested, shown below (pre-tax).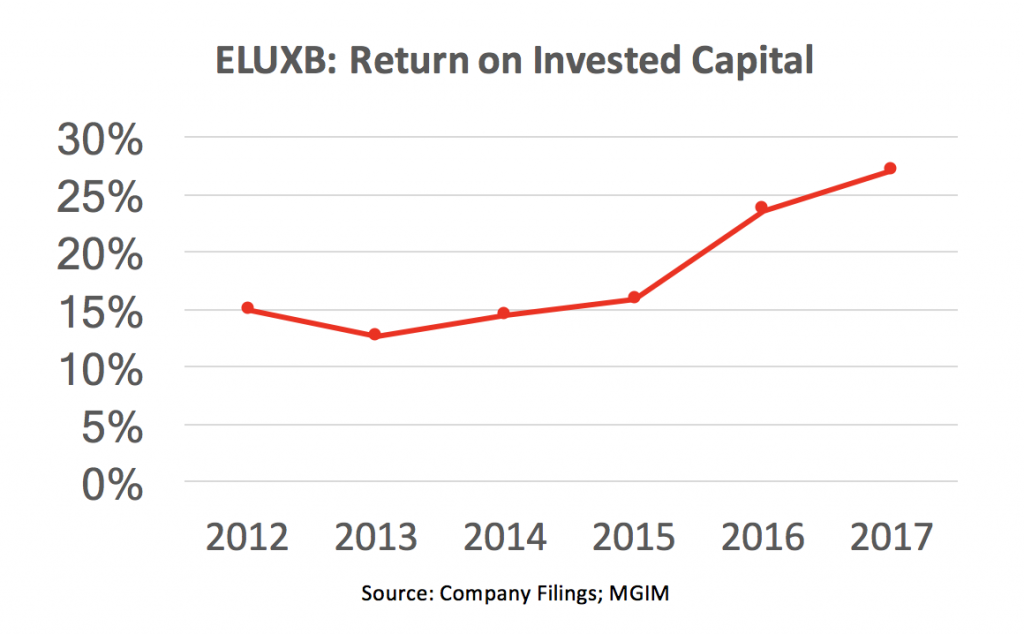 Furthermore, the business has successfully increased its profitability and cash flow generation. What used to be a modestly-indebted business is now a business carrying surplus cash, as shown below.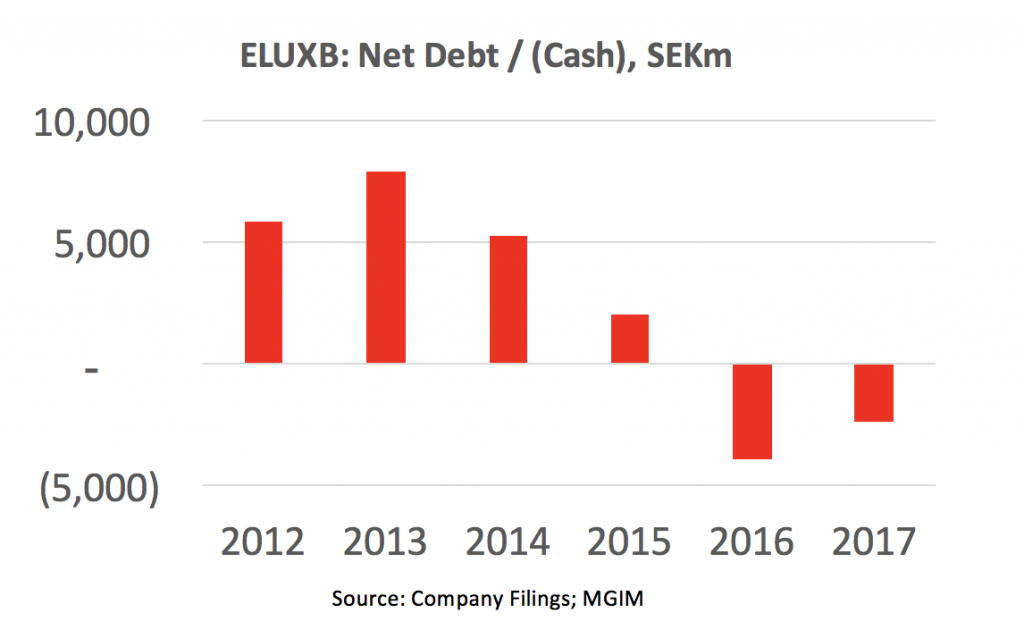 Today, Electrolux finds itself in a strong position. Margins have increased significantly, global organic growth in demand for appliances is accelerating and global financing costs are at record lows.
Indeed, the only criticism this author can level at the company is its excessively lazy (i.e. net cash) balance sheet. Now, we would never advocate taking excessive risk with financial leverage. That said, for a stable high-quality business, like Electrolux, holding significant excess cash at a time when global policy interest rates are near zero is asinine.
The Montgomery Global Funds own shares in Electrolux (ELUXB SS)
---
---
View More Articles By The Daily Reckoning

The Daily Reckoning's mission is to look at the investment world and the financial world in a sceptical and contrarian way. To do that day in and day out and tell you honestly what we see, even if it isn't always popular. If you'd like to subscribe to an alternative look at the mainstream interpretation of events, join for free here.
---
---